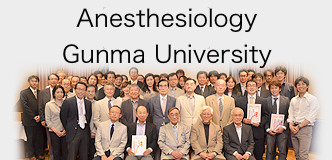 Our department is established in 1964 to provide anesthesia management for surgery patients.
Now the field of our practice has expanded to pain control, intensive care, and hyperbaric oxygen therapy.
We continue working on clinical and pre-clinical projects in order to understand human physiology relevant to anesthesia/ analgesia.
Our goal is to establish safer and more effective therapy for patients.
Awards/grants